Please download the
file to view it

A Healthy Me
A booklet with information on issues of adolescent health and how by a better understanding of their bodies, young girls and boys can take better care of them and lead happier and healthier lives. Some key information includes adolescent health for both boys and girls, proper menstrual hygiene, personal hygiene, sexual and reproductive health, sexually transmitted diseases and reproductive tract diseases, teenage pregnancies and Adolescent Friendly Health Clinics (AFHCs). This can be used as self-learning module as well as a training module for peer - to - peer learning.
Uploaded Date
13-May-2021
Adolescent Health
Personal Hygiene
Menstrual Hygiene and Sexual Health
Reproductive Health
STDs
RTDs
AFHCs

Synopsis: A booklet with information on issues of adolescent ...

3183 views

1066 downloads

English

Booklet

Adolescent Health
Nutrition
Reproductive Health
Gender Equality
Girl Child
Anaemia
Anaemia Prevention
Adolescents
Telugu
ECD in programmes

353 views

48 downloads

Telugu

TV PSA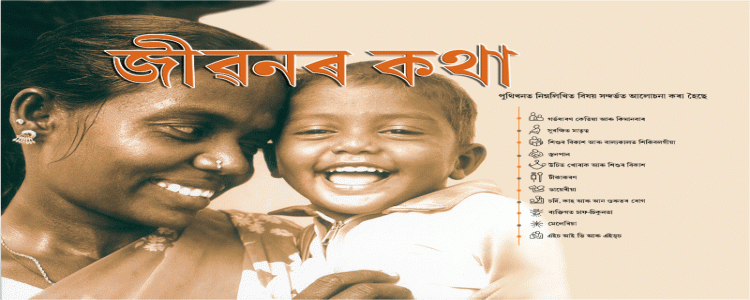 This flip book is an adaption of the ICO developed " Jiban Ke ...

2044 views

981 downloads

Assamese

Flip Book

Cough
sneeze
Handkerchief
personal hygiene
Survival
Child Environment
Meena Radio

1012 views

481 downloads

Hindi

Radio PSA


1699 views

324 downloads

Hindi

Mobisode