Audio file

Back to school (video)
The animation shows two children sharing their joy at going back to school. One child tells the other that things are not the same as it used to be and that they should practice CAB when they are at school.
Uploaded Date
12-Oct-2021
COVID-19
RCCE
Back to school
CAB
Kerala
Malayalam

The video explains about how a person should practice CAB whil...

156 views

4 downloads

Malayalam

TV PSA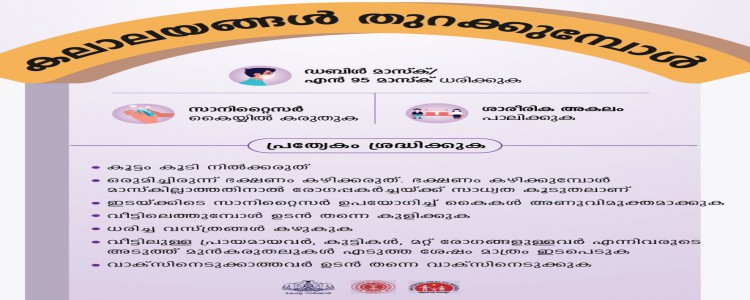 The poster is on the precautions one should take while going t...

177 views

1 downloads

Malayalam

Poster

Be the Warrior shows ancient martial art form of Kerala - Kala...

159 views

0 downloads

Malayalam

TV PSA


130 views

2 downloads

English

N/A

The newspaper ad speaks about the importance of COVID-19 vacci...

155 views

0 downloads

English

Print Advert